Kinari Cushion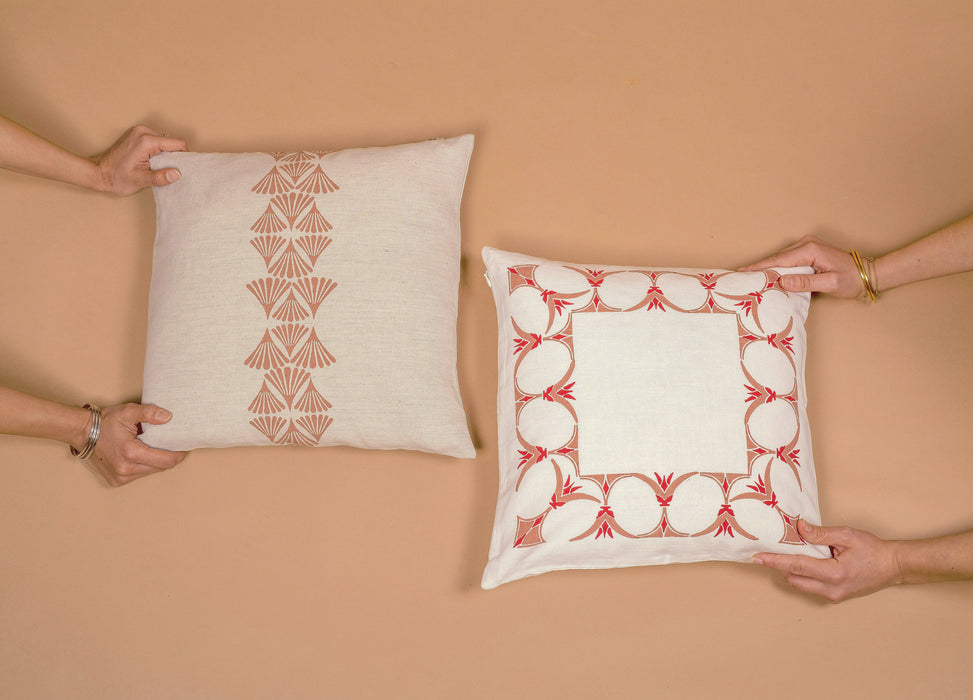 The Kinari cushion cover is part of our Palmette inspired designs. The Palmette is a recurring motif in Greek pottery and architecture and comes in various shapes and sizes. Thought to have originated in ancient Egypt, it had a profound impact on ancient Greek design. This design borders our Kinari cushion in vibrant terracotta and red tones.

Part of our range of cushions inspired by Greek pottery.
Hand block printed in Rajasthan on a natural linen cotton blend.

Size – 40 cm x 40 cm
55% Linen, 45% Cotton
Slight variations in colour and print are associated with hand block printing
Care - Wash with mild detergent, dry clean recommended
Sold without insert